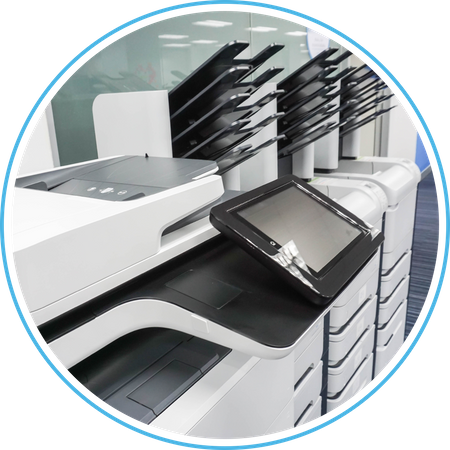 Short Term Copier Or Printer Rental
Premier Business Technologies is proud to provide an affordable way for businesses to own and use state-of-the-art office equipment such as copiers, printers, scanners, FAX units, and phone systems. By opting to rent a business copier or printer from PB Techs, you join our flexible rental program that gets you the needed office equipment on demand, with no risk and no long-term contract.
** Copier Leasing Special Promotion **
Baltimore copier leases for just $89/month.
Lease a copier with us and we'll upgrade your PBX phone system FREE, by up to 6 phones!
Advantages Of Business Copier Printer Rentals
Renting a copier or printer is an excellent way for new start-up businesses to establish business credit and for well-established businesses such as hotels, convention centers, trade shows, construction sites, and many other corporate and small businesses to save money on office copiers and printer leases. Your money will be freed up to fund other high priorities items such hiring new employees, business advertising, or other capital projects.
Leasing Vs. Renting A Copier/Printer For Your Business
Renting A Copier:
Copier rental is a day-to-day, month-to-month as-needed equipment use rental.
There are no long-term contracts when renting a copier for your business.
Leasing A Copier:
Leasing a copier allows financing of the latest and greatest needed office equipment, without affecting your savings or credit line.
With copier leasing, you can replace obsolete equipment and grow your business, all while taking advantage of tax incentives.
Copier leasing terms may range from 12-month to 60-month terms, with leasing option types as Fair Market Value (FMV), $1 Out Lease, or Lease Upgrades programs.
Talk To Us, The Experts On Copier/Printer Lease And Rental!
Upgrade your copier and printer system with a low cost, all-inclusive lease or rental from just $89 per month. To learn more about copier rental and lease options for your business, fill out the form to the right. We will get you a free quote and contact you regarding your best options for a business copier lease in Baltimore or the wider Maryland area!
Copier Printer Brands We Sell: